All Recipes
Sugar-Free Whole Wheat Brownies with Walnuts (Grandma Willey's Brownie Recipe)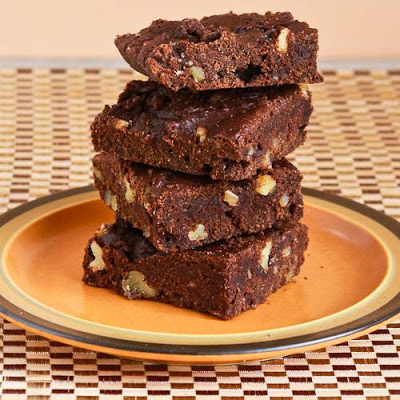 What do you need?
How to make?
Ingredients
1 cup melted butter, margarine, or coconut oil; do not use margarine that has water as the first ingredient.)
7 T cocoa powder
4 eggs, well beaten
2 cups Stevia in the Raw Granulated Sweetener
1/2 cup Lakanto Golden Monkfruit Sweetener
1 1/3 cups white whole wheat flour
pinch of salt
2 tsp. vanilla
1 cup walnuts
Directions
Preheat oven to 350F/180C.Use a microwave to melt the butter or other fat choice in a large bowl (big enough to hold all the ingredients.)Stir the cocoa powder into the melted butter.In a separate small bowl, beat the eggs well, then stir in 2 cups Stevia in the Raw (or another sweetener of your choice.)Add 1/2 cup Lakanto Golden Monkfruit Sweetener (or another 1/2 cup of whatever sweetener you prefer) and stir again.Stir the egg mixture into the cocoa mixture.Then add the flour, salt, and vanilla and stir to combine.Use your fingers to break enough walnuts to make 1 cup, and then gently stir them into the batter.Spray a glass baking dish with nonstick spray and then add the batter, pressing down so the brownies are evenly flat. (I used a dish that was about 8″ x 11″.)Bake 30 minutes, then let the brownies cool in the pan for 10-15 minutes before cutting.