All Recipes
Baked Barley with Mushrooms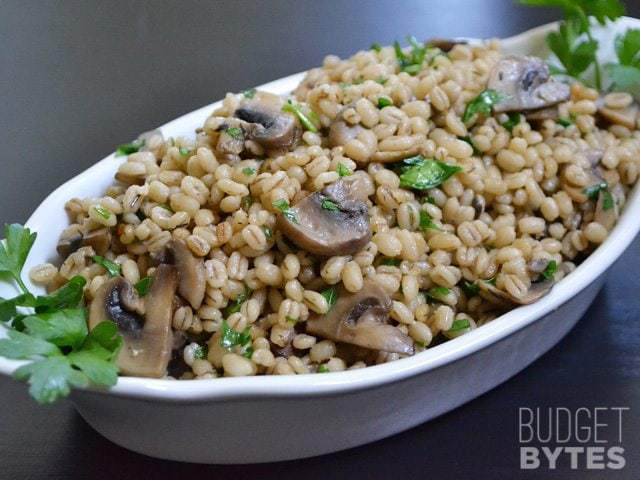 What do you need?
How to make?
Ingredients
3 Tbsp butter
2 cloves garlic
8 oz button mushrooms
1 cup pearled barley
2 cups vegetable broth*
1/2 tsp dried thyme
handful fresh parsley
Directions
Preheat the oven to 350 degrees. Mince the garlic and add it to the bottom of a dutch oven along with the butter. Cook on the stove top over medium heat for 1-2 minutes, or until the garlic has softened. Meanwhile, rinse and slice the mushrooms. Add the sliced mushrooms to the dutch oven and continue to cook until the mushrooms have softened and turned a dark taupe color. Add the barley, vegetable broth, and thyme to the dutch oven. Stir to combine, place the lid on top, and transfer to the preheated 350 degree oven. Bake for one hour. After one hour, stir the barley to fluff it up. Roughly chop a handful of fresh parsley and stir it into the barley before serving.