All Recipes
Honey Mustard Chicken Salad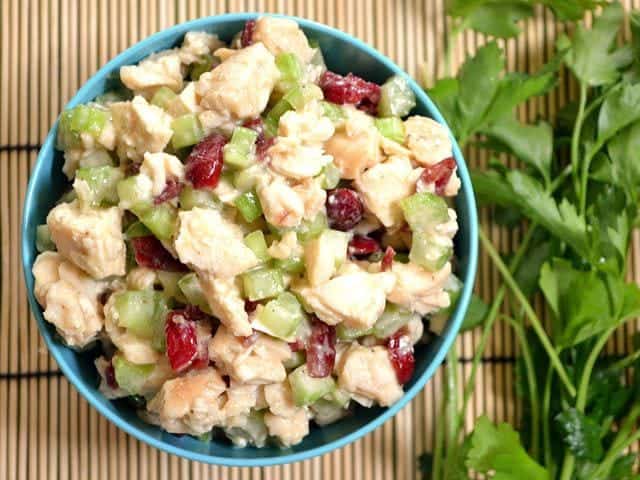 What do you need?
How to make?
Ingredients
1 large, about 3/4 lb. chicken breast
2 stalks celery
1/4 cup dried cranberries
1/4 cup mayonnaise
1 1/2 Tbsp honey
1 Tbsp dijon mustard
1/2 tsp apple cider vinegar
1/4 tsp salt
1/8 tsp garlic powder
1/8 tsp paprika
Directions
Prepare the dressing by combining the mayonnaise, honey, dijon mustard, apple cider vinegar, salt, garlic powder, and paprika. Refrigerate until ready to use. Cut the chicken breast into 1 to 2 inch pieces. Coat a small skillet with non-stick spray and cook the chicken over medium heat until the outside is golden brown and the largest pieces are no longer pink inside (7-10 min.). Allow the chicken to cool slightly. While the chicken is cooling, roughly chop the cranberries and cut the celery into small pieces. Place the cranberries and celery in a large bowl. Once the chicken is cool enough to handle, roughly chop it into very small pieces. Add the chopped chicken to the bowl, along with the dressing. Stir until everything is combined and coated in dressing. Serve immediately or refrigerate until ready to eat.