All Recipes
Cajun Salmon Burgers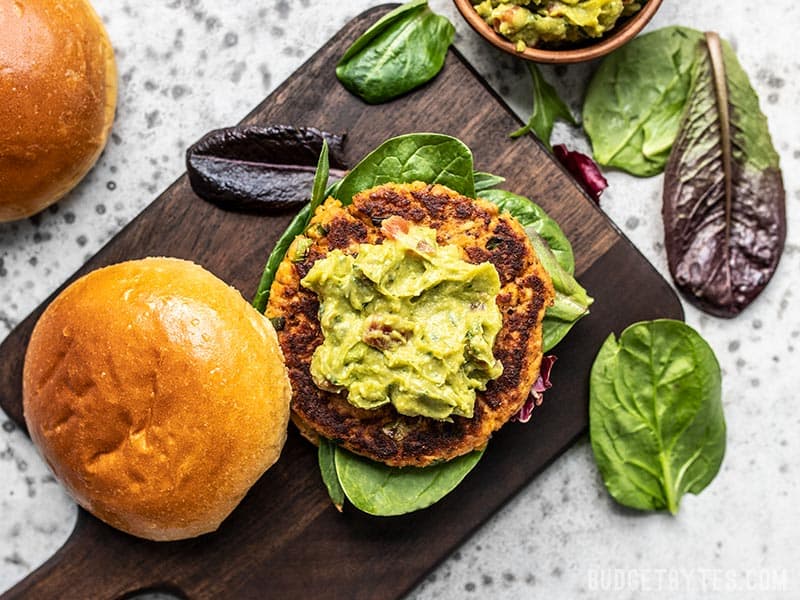 What do you need?
How to make?
Ingredients
6 oz. Canned Salmon
1/4 cup breadcrumbs
1 large egg
1 Tbsp mayonnaise
1/2 tsp coarse ground mustard
1 green onion, sliced
1/2 tsp smoked paprika
1/4 tsp oregano
1/4 tsp thyme
1/8 tsp garlic powder
1/8 tsp onion powder
1 pinch cayenne
1 pinch freshly cracked pepper
1/8 tsp salt
1/2 Tbsp cooking oil
1/2 Tbsp butter
2 buns
1/4 cup guacamole
1 cup spring mix
Directions
Drain the canned salmon and add it to a bowl with the breadcrumbs, egg, mayonnaise, mustard, green onion, and Cajun seasoning spices. Stir to combine the ingredients, then refrigerate for 30 minutes to allow time for the spices to blend and the breadcrumbs to absorb moisture. After 30 minutes, shape the salmon mixture into two patties, about 3-4 inches in diameter each. Heat the oil and butter over medium heat in a large skillet. Once the butter is melted and begins to foam, add the salmon burgers and cook for 3-5 minutes on each side, or until the burgers are well browned. To serve, place one burger on each bun, add 2 Tbsp guacamole to each, and top with a small handful of spring mix. Enjoy!