All Recipes
Blueberry Buttermilk Coffee Cake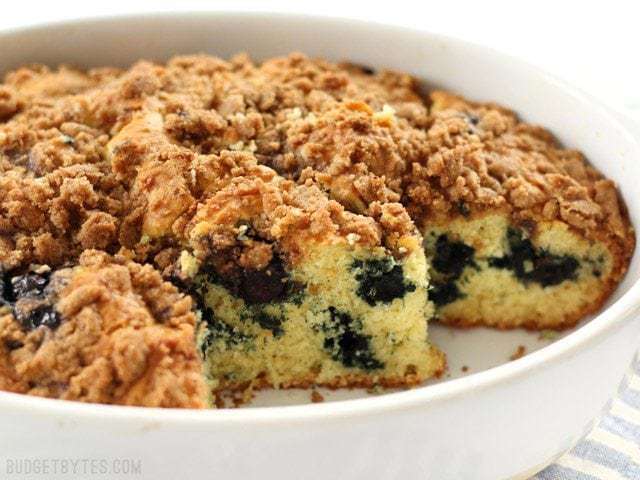 What do you need?
How to make?
Ingredients
1/4 cup all-purpose flour
1/4 cup brown sugar
2 Tbsp softened butter
1/2 tsp cinnamon
2 cups all-purpose flour
1 Tbsp baking powder
3/4 tsp baking soda
1/4 tsp salt
1/2 cup white sugar
2 large eggs
1 cup buttermilk
1/4 cup melted butter
1/2 cup blueberries
Directions
Preheat the oven to 350ºF. In a small bowl, combine the ingredients for the streusel topping (flour, brown sugar, softened butter, and cinnamon) until they create a uniform, crumbly topping. Set the topping aside. In a large bowl, stir together the flour, baking powder, baking soda, and salt for the coffee cake batter. In a separate bowl, whisk together the white sugar, eggs, buttermilk, and melted butter until smooth. Pour the bowl of wet ingredients into the bowl of dry ingredients, and stir just until a thick, fluffy batter forms (do not over stir). Coat an 8x8 inch baking dish (or similar size) with nonstick spray. Spread the batter into the dish. Sprinkle the blueberries over top, then push them down into the batter with your fingers. Sprinkle the streusel topping over the top. Bake the coffee cake in the fully preheated 350ºF oven for 40-45 minutes, or until the top is golden brown. Slice into eight pieces, then serve.